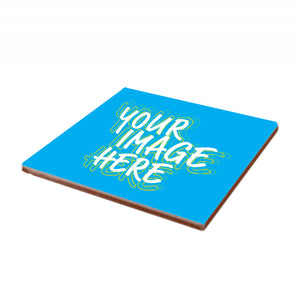 Bison tiles have the durable Bison polyester coating that gives excellent sublimation image results. They can be used with any commercially available adhesive for ceramic tiles and are recommended for use with unsanded grout.
Can be cleaned with any non-abrasive household cleaner and a soft cloth or sponge. Not recommended for floor, counter top or exterior use. 

Dimensions: 4.25" x 4.25"
Have a special request? Contact us.